Here is the website for the Zengaku Computer System
The next Zengaku Computer System was updated on March 13, 2023. Please read the information and work as needed.

■Operation of Satellite PC Rooms(2023/11/24 update)■
Details are below. It will be updated as needed.
Availability of Satellite Rooms
Frequently asked questions about mail system migration are listed below. Please read it before contacting us.
Key Points for Mail System Migration

There have been a number of fraudulent emails reported.
If you receive a suspicious email, avoid clicking a link in the email unless you are sure of the real target address, URL, or a valid sender.
→ more details (accessible only from on-campus / in Japanese)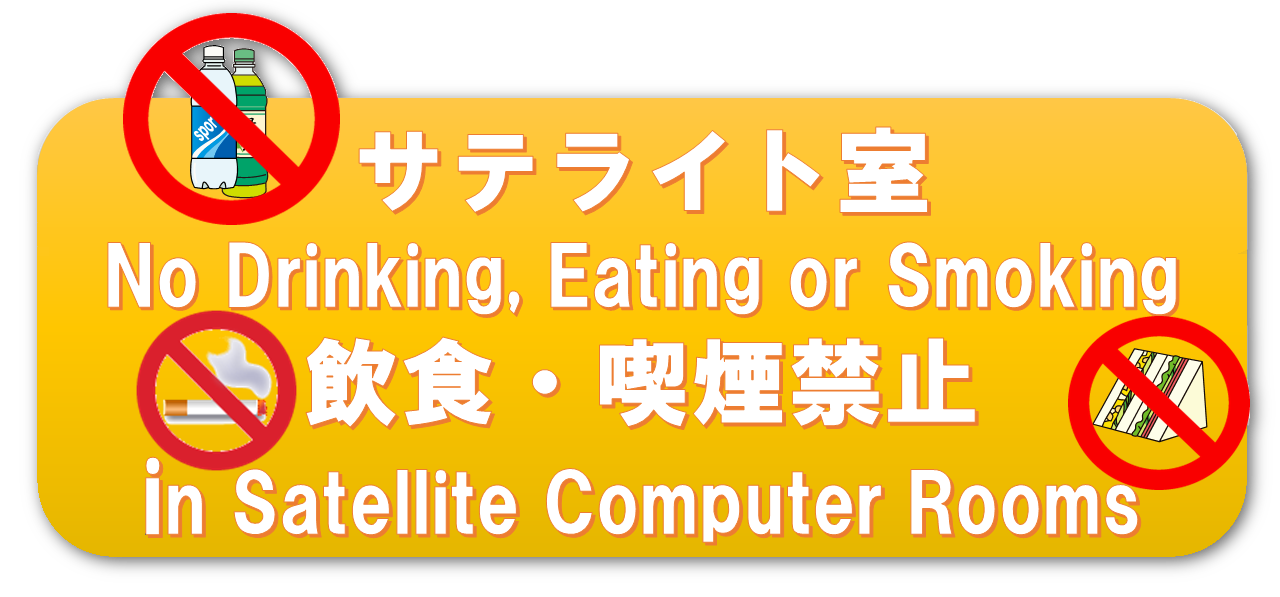 Drinking, eating and smoking in satellite computer rooms are prohibited.