Due to the online class period, the number of users using the remote desktop service is increasing.
This service is not designed to be used for online classes.
If about 30 users connect to the service at the same time, the following may occur
・The server load will increase.
・Sign-in failure.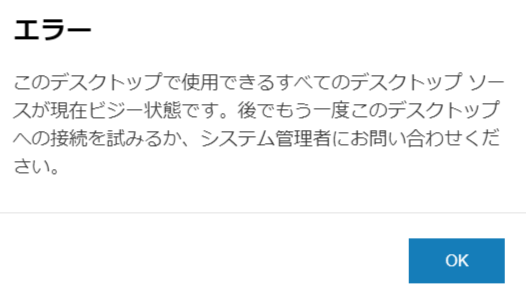 (The above picture is an error screen.)
To avoid errors, please consider the following.
Verify that the required software is available outside of the Remote Desktop Service.
Some of the licensed software contracted by the University of Tsukuba can be installed on students' personal computers.
In this case, please switch to working on your own PC instead of connecting to Remote Desktop Service.
The software that can be used on the personal computer is as follows
Microsoft Office
Trend Micro anti-virus software
SPSS
Mathematica
ArcGIS